Be sure to stop and see the Oregon Pony locomotive, an icon of a bygone, unique Gorge history period. The Oregon Pony, owned by the State of Oregon, is housed in the climate-controlled exhibition chamber beside the Historical Museum.
the Oregon Pony played an integral role in migration on the Oregon Trail:
In 1864, the first steam locomotive in the Pacific Northwest—the Oregon Pony—portaged steamboat passengers and goods past the Cascade Rapids. Steamboats provided transportation on the Columbia between Portland and mining areas in Idaho and the Columbia Plateau.
The Oregon Pony weighs only 8 tons, with a length of only 14.5 feet; the steam locomotive was the first of its kind to be built on the Pacific Coast and the first to be used in the Oregon Territory.
Before Oregon Pony went to work, passengers traveled through the Gorge on flat cars running on rails, pulled by mules. Canopies were soon added to protect the passengers and their goods from the sooty steam and smoke that rained down on everything as the little locomotive puffed along.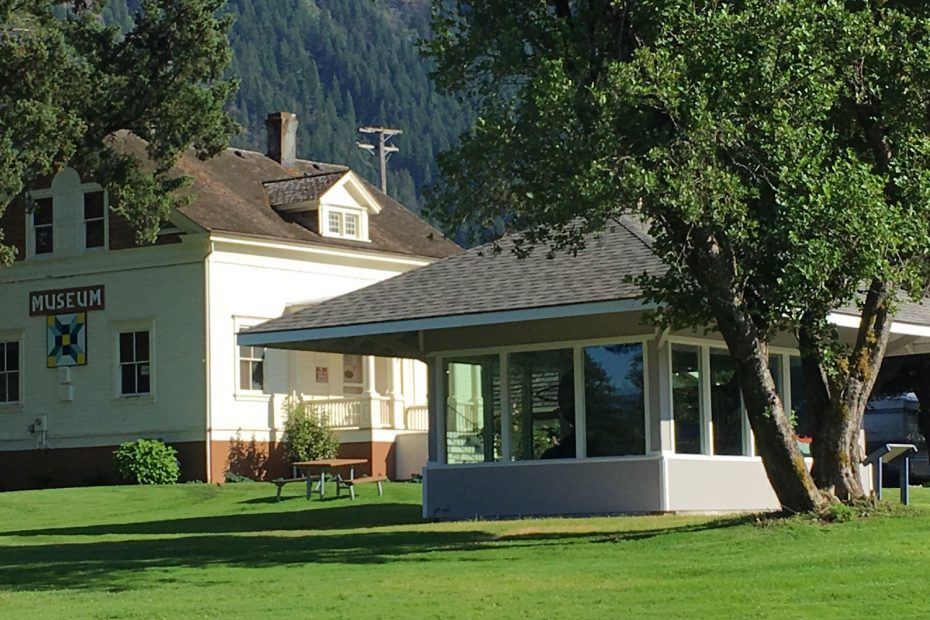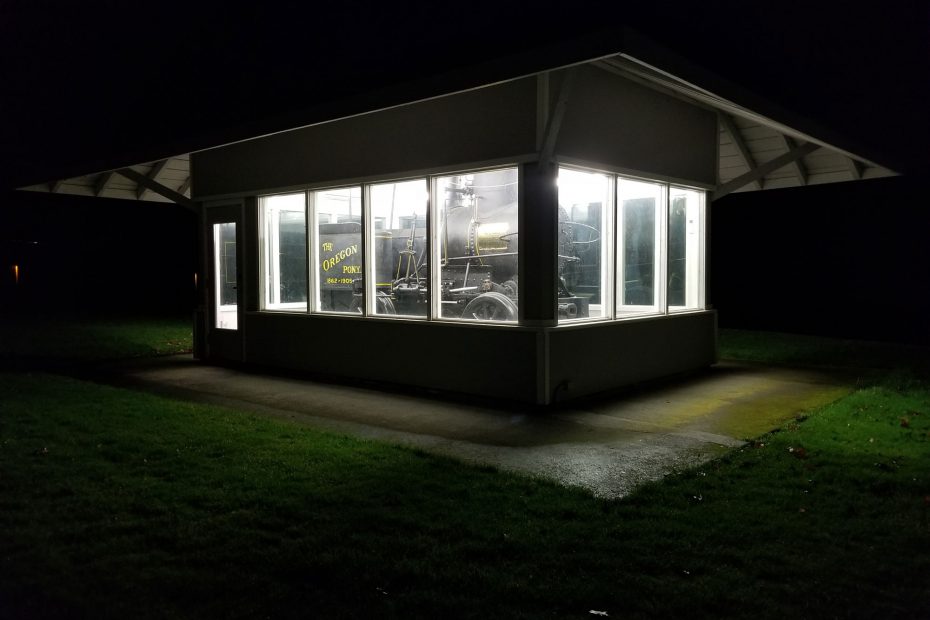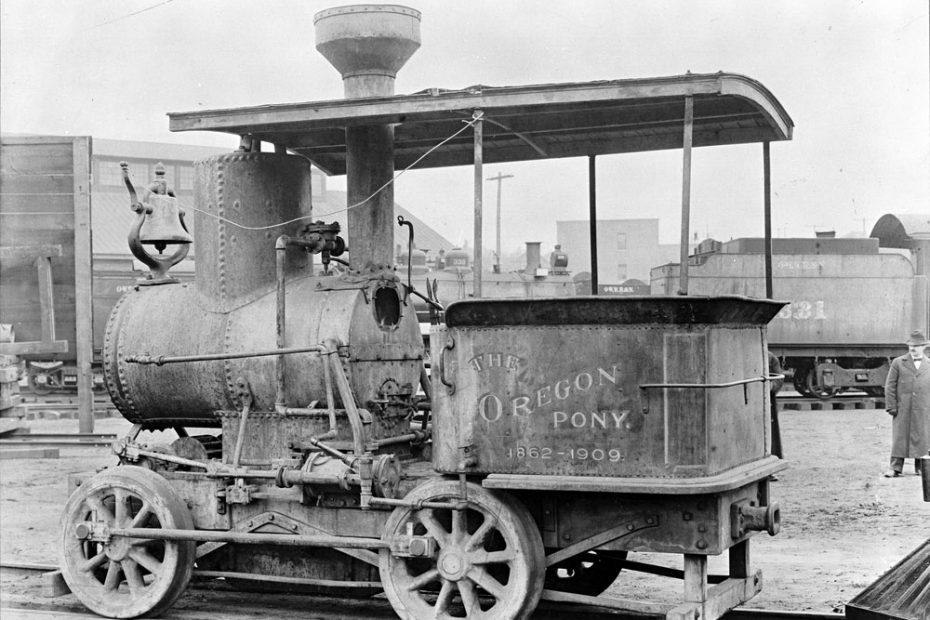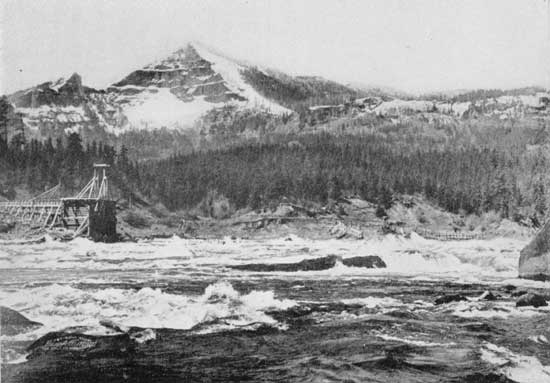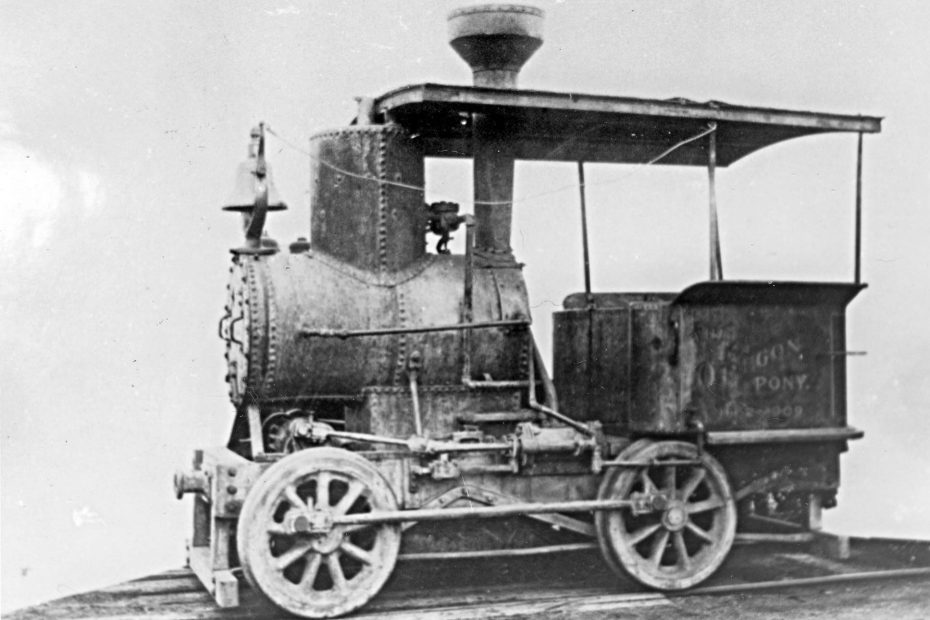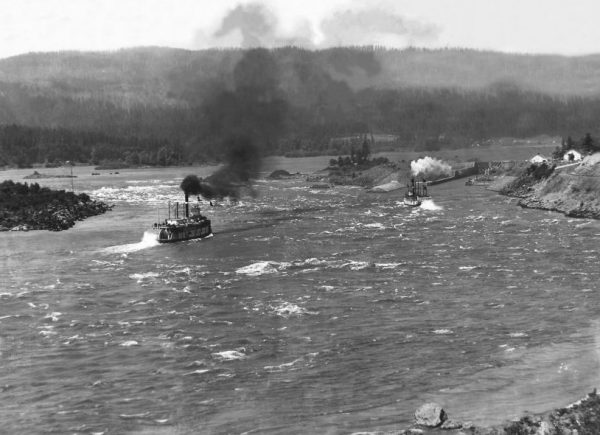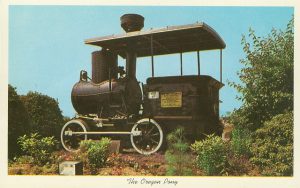 For four years, the little Oregon Pony engine moved nearly 200 tons a day between the Cascades and Bonneville, until it was transferred to The Dalles, where it was put to work on the portage around Celilo Falls.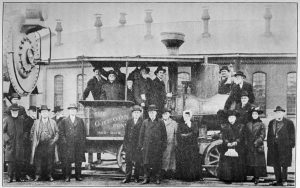 It was moved to San Francisco in 1866 and partially damaged by fire in 1904, then partially restored and donated to the Historical Society. The Oregon Pony was displayed at the 1905 Lewis and Clark Exposition. Finally, in 1970, the Pony was returned to its home in Cascade Locks. The Port of Cascade Locks funded restoration and built the permanent, covered display where the Oregon Pony is today.
Are you a train buff who enjoys building scale model replicas?
A detailed full color 1:20 scale model, recommended for ages 12 and up. Cutting, folding and glueing required.