Where in Oregon can you take a hike in an old-growth forest within city limits? You can in Cascade Locks. We also have the honor of being the only incorporated city on the Pacific Crest Trail. [It continues north across the Bridge of the Gods.] In Cascade Locks, you're at the center of the Gorge's best hikes. Even better, the trails that take off from around here range from easy walks that whisk you to wonderful sights to foot-burners that challenge seasoned trail veterans — often leading to secluded waterfalls that few see. 
Take a Hike to the not-so-dry Dry Creek Falls (by the Gorge Explorer in the Hood River News)
Gather your gear — boots, trekking poles, packs, and cameras, and find your way to Cascade Locks. Click on the links below to download trail maps. Planning is everything. Be sure to know before you go!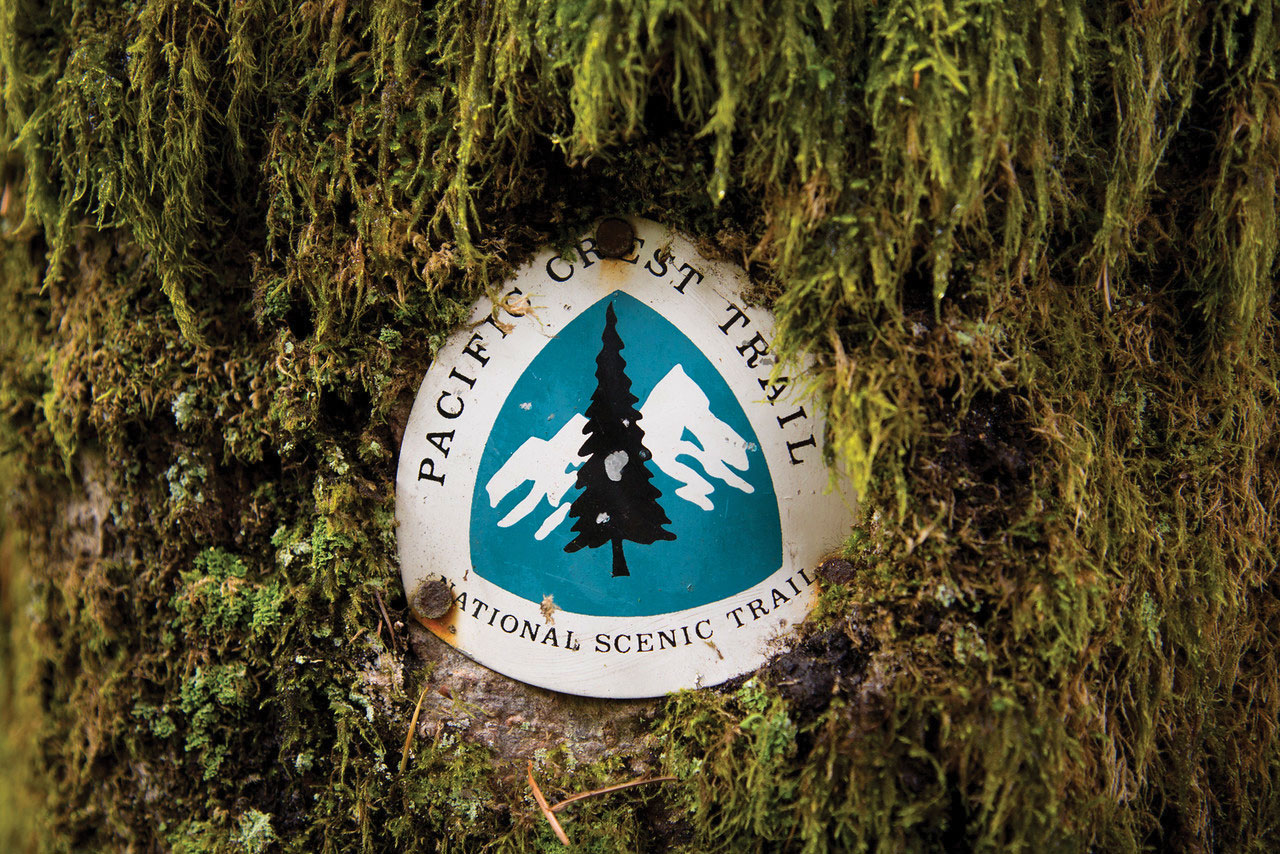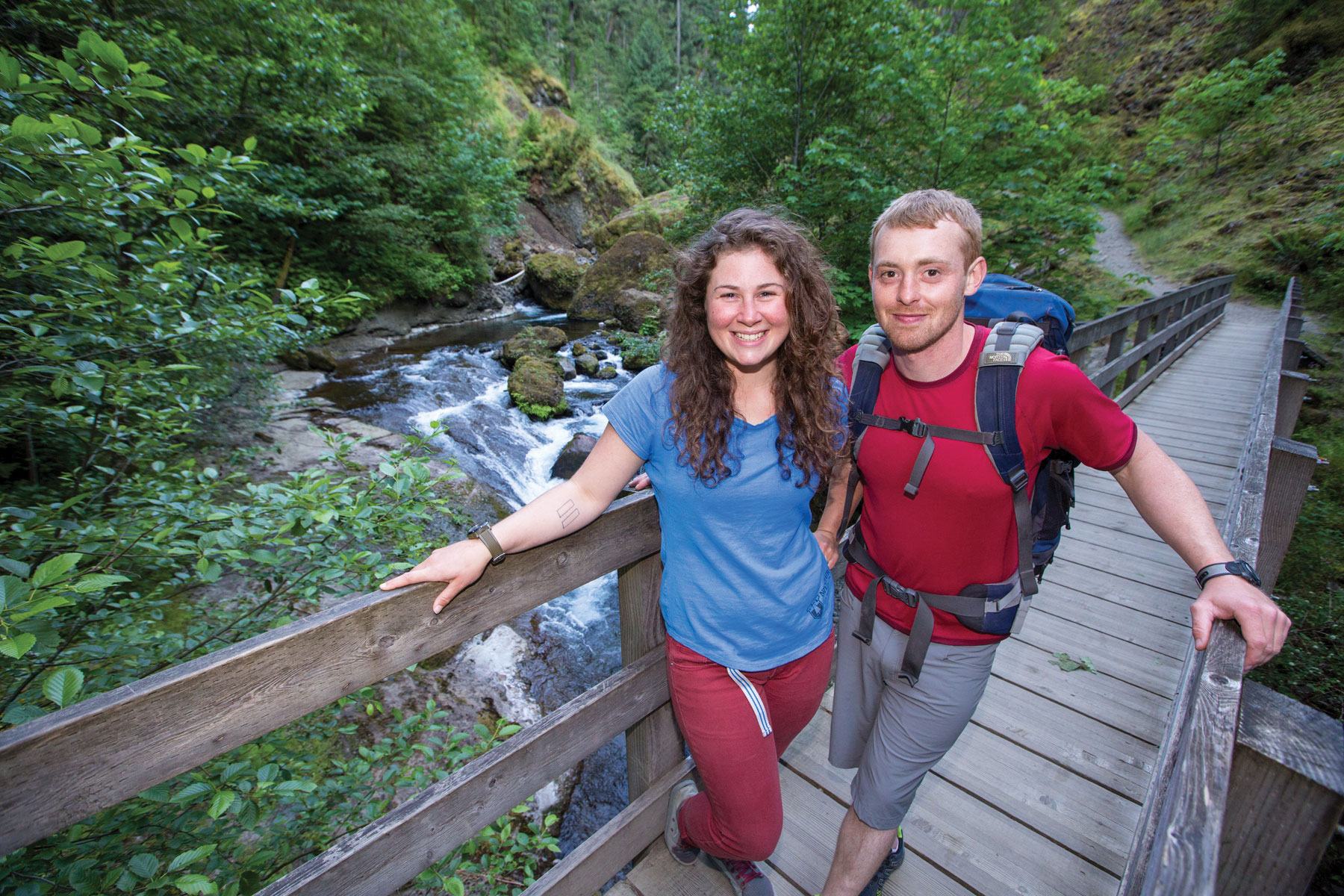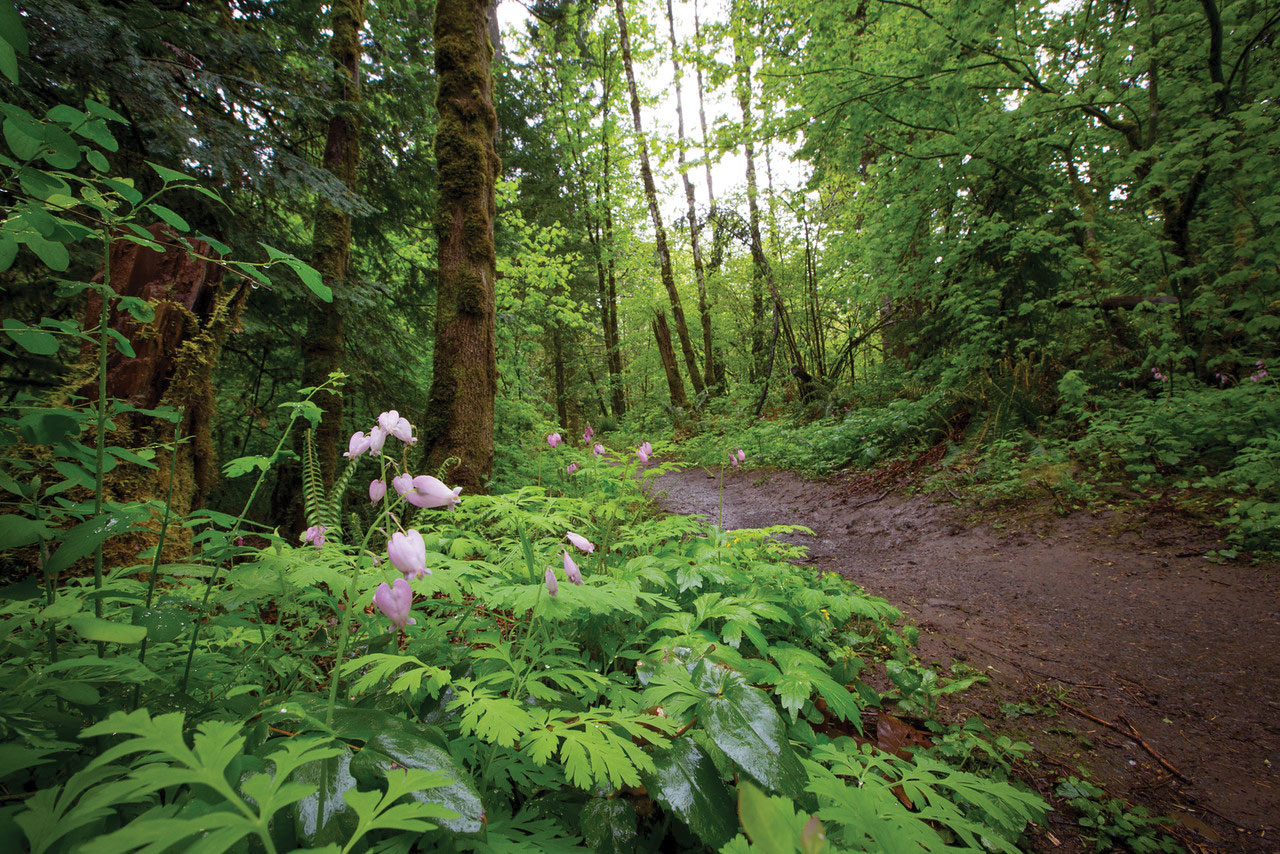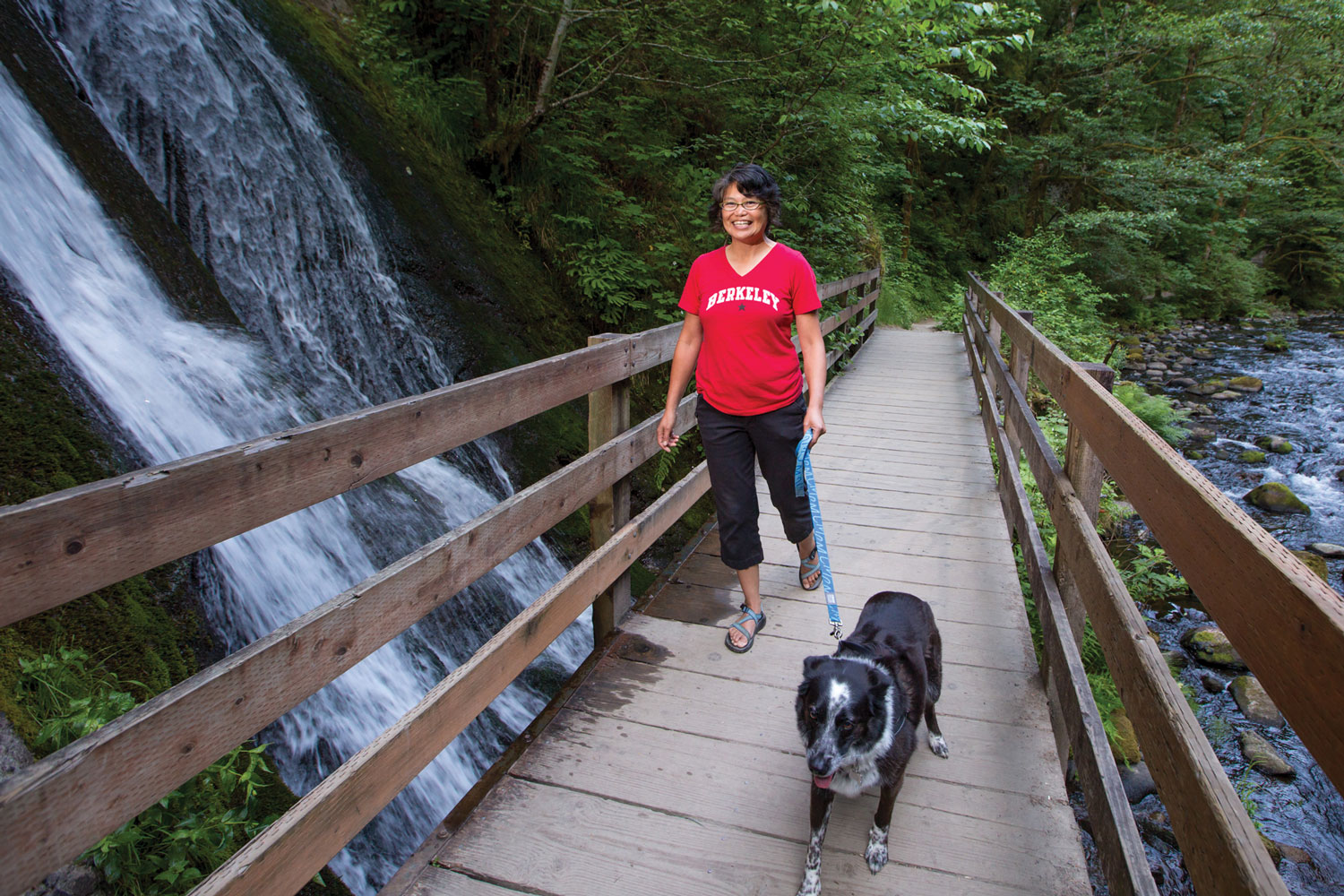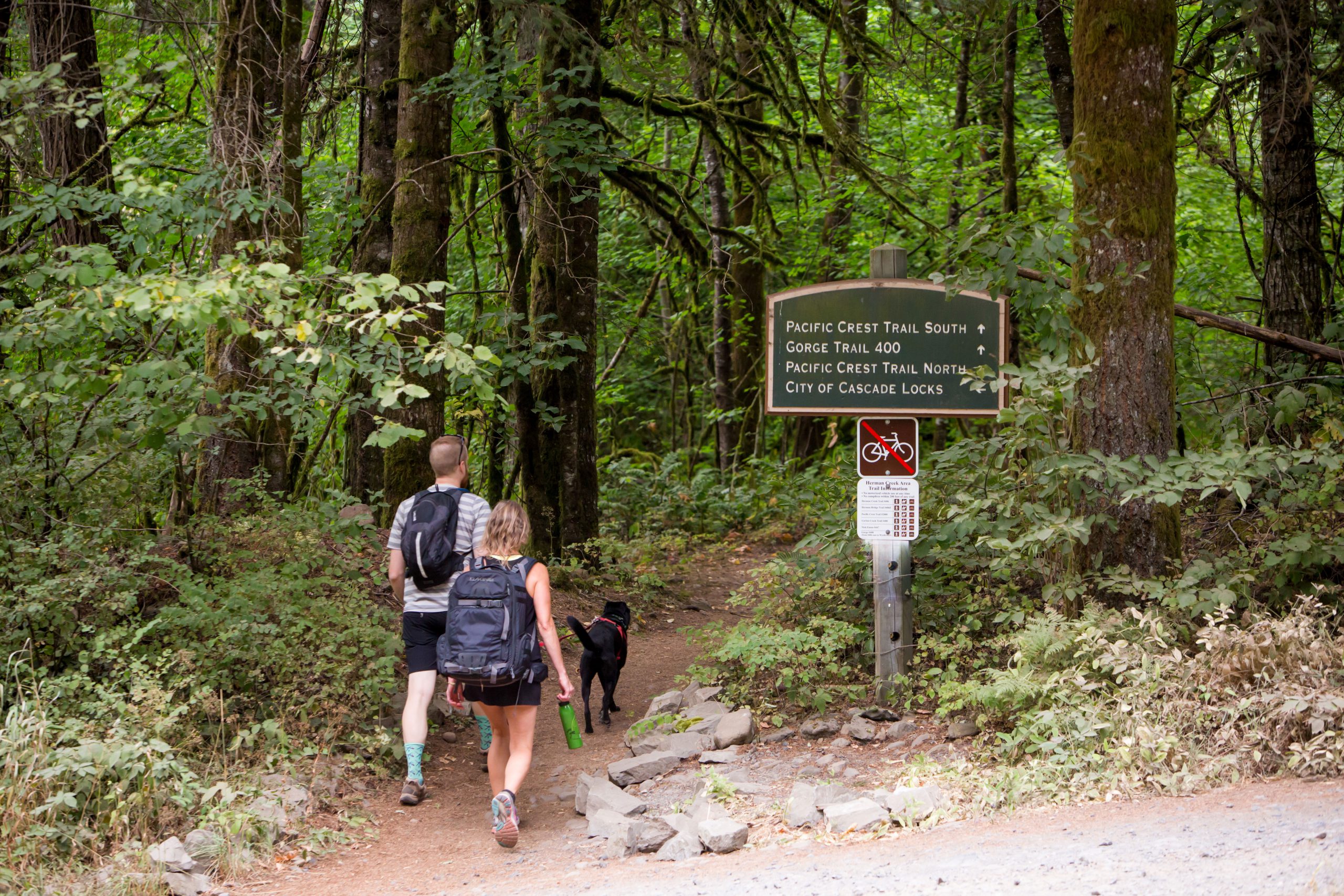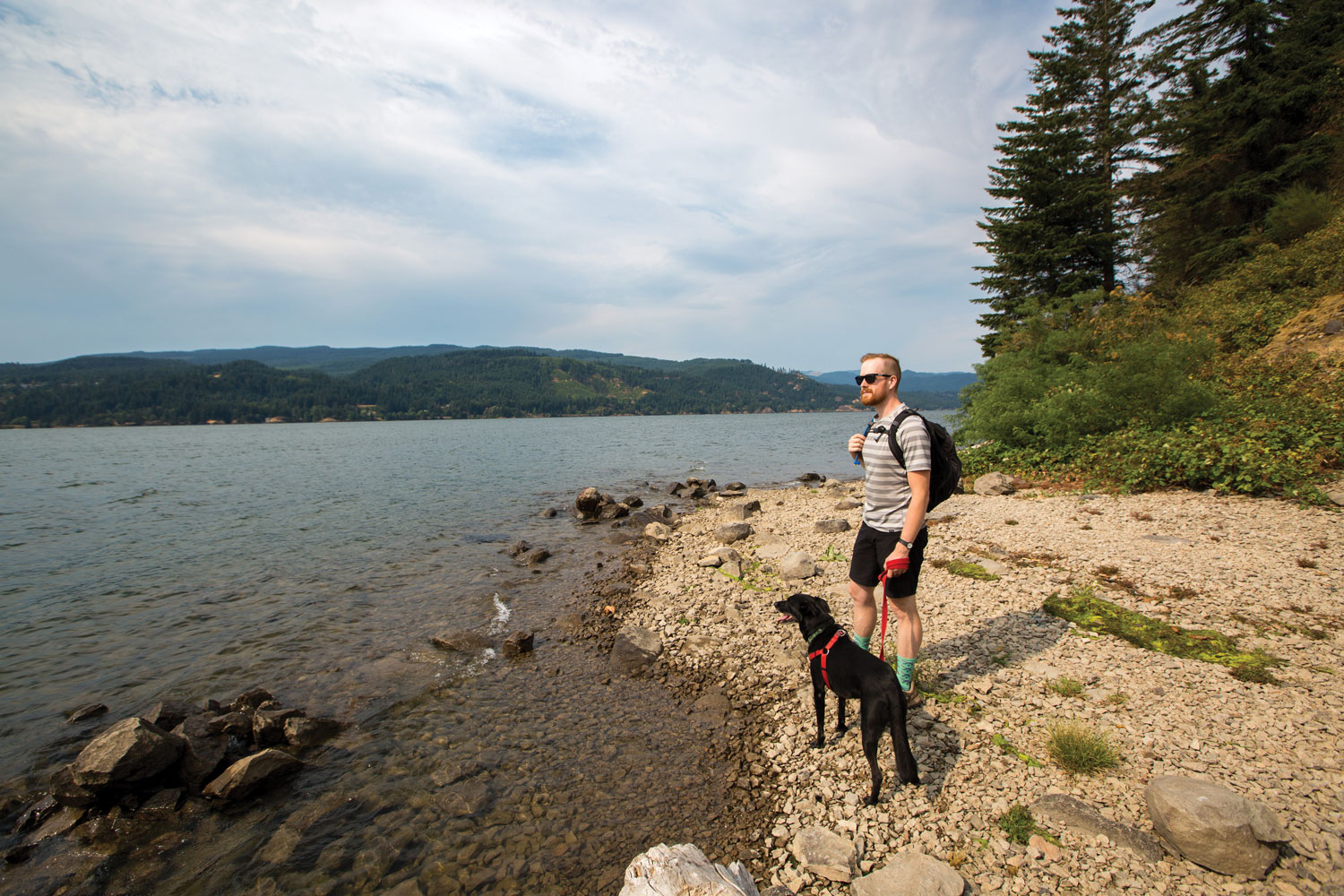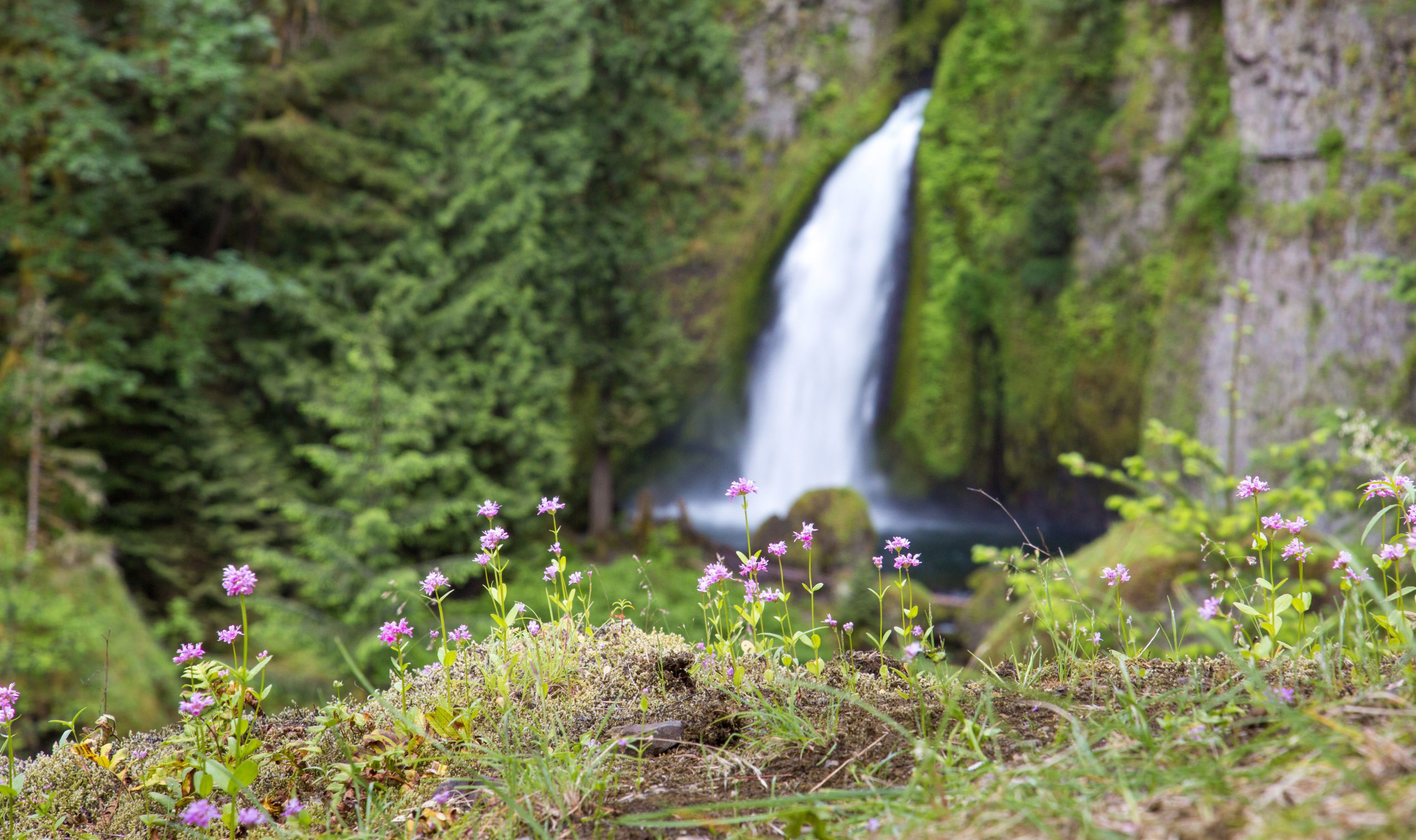 Exploring the PCT in the Columbia River Gorge
Useful links if you are hiking the PCT
Cascade Locks is integral to the Pacific Crest Trail's history, and home to the Bridge of the Gods, where the crossing is a significant part of the trek. It is a place of gathering for the extended trail community when they come together for PCT Days.
Please prepare yourself before setting out on the trail. A recreational pass or permit will be required. You may purchase one at Columbia Market.
Be sure to visit our 50th Anniversary PCT Monument in the center of town, nearby our newly built hub. Restrooms, including showers are available.
Please consider coming to Cascade Locks by foot, or bus, and leave your car at home. There are many transportation options that can make your adventure car free.